Need drawings / Illustrations / Concept Art
Need illustrations preferably in vector format If someone has a good idea, they can sketch it out in any format they want, I can fairly quickly redraw it in #Illustrator. The head needs to be split up into multiple parts (hair/eyes/eye brows/nose/mouth/chin, etc…), each will move based on face tracking, also each being separate let's us position the elements of the face for different expressions
Couple idea's I sketched out:
Great job on following directions, and doing a great sketch.
By 
Anton Voltchok, 
Like
Award Contribution
Load 14 previous comments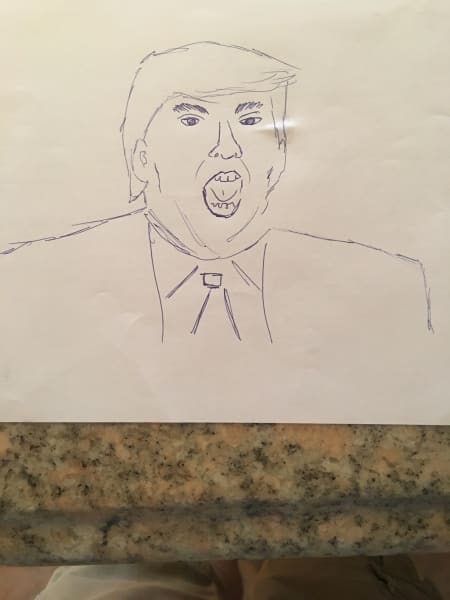 Idea
Anton Voltchok , I was not able to build the project on my system , can you help me in the step by step process to build this and what are the necessary dependencies . Thanks
Just to let you guys know, i'm quite busy at the moment since i'm self-employed. I will have time to contribute to the project this weekend.
I also started to draw a regular portrait to better memorize his face. That makes it easier to come up with caricatures 😁
Sven Bolz nice drawing man, since the results of the election I got an idea yesterday and will doing a pivot on this project in concept, stay tuned. By the way are you good with any vector programs by any chance, like Illustrator or anything else?
Piyush Arora hey sorry you couldn't get the build going, I'm going to do a pivot in concept for this and turn it into an ongoing web app to cover the "reign" of Donald Trump, I'll make sure to have plenty of instructions in the new repository
Leave a reply...