Need drawings / Illustrations / Concept Art
Need illustrations preferably in vector format If someone has a good idea, they can sketch it out in any format they want, I can fairly quickly redraw it in #Illustrator. The head needs to be split up into multiple parts (hair/eyes/eye brows/nose/mouth/chin, etc…), each will move based on face tracking, also each being separate let's us position the elements of the face for different expressions
Couple idea's I sketched out:
Like
Share
Load 12 previous comments
Sure, with the greatest pleasure!
Didn't think we'd go into the wild lands of silly, but that's a place where i kinda feel at home. 😉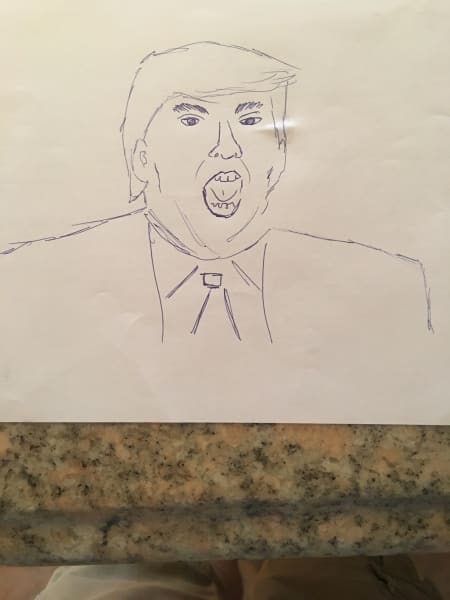 Idea
Anton Voltchok , I was not able to build the project on my system , can you help me in the step by step process to build this and what are the necessary dependencies . Thanks
Just to let you guys know, i'm quite busy at the moment since i'm self-employed. I will have time to contribute to the project this weekend.
I also started to draw a regular portrait to better memorize his face. That makes it easier to come up with caricatures 😁
Leave a reply...