UltraLight Electric HPC
Hybrid (Electric+Human Power) ultra-light cars for Sustainable, Clean, Green Commute..
0 Contributions Made
0 Milestones
1 Participating Countries
Tech
Passion
This project is on ICE!
Heat this project up by pinging the project leader to make a new post and get things moving!
STORY
UltraLight Electric Car
Electric+Human Powered Light weight car for Local commute.
Desired Specification:
Weight: <50Kg
Capacity: 4 Persons
Max Loading Capacity: 1000Kg
Power: 500Watt Full Throttle…
Intelligent Drive
Exciting Feature:
One Two Wheel Cycle can be extracted from the Car within a minute.
(U can park your Electric Car… Draw a Cycle from its Parts and go for cycling…)
Current Task in Progress
Basic Design.
-Structure
-Electric Drive
-Human Power Incorporation (Cycling)
-Mechanics
Where I Need the Most Help
Anyone Interested.
Why I'm Passionate About This Project
Sustainable, Clean, Green, Eco-friendly commute.
Supporting Material & Info
Cycle Car Designs.
Light weight ultra strong materials.
Compact Electric Drives.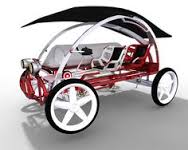 ---
Discuss UltraLight Electric HPC
Start a discussion...